The JB-CH232 2.4AMP Fast Charger with Dual USB port is a versatile and efficient charging solution for your devices. With its dual USB ports, you can charge two devices simultaneously, making it convenient for both drivers and passengers. The charger delivers a total power output of 2.4AMP, providing fast and efficient charging for smartphones, tablets, and other USB-powered devices.
High Temperature Flame Retardent
Stable Connection
Voltage Stabilization Technology
2.4AMP Fast Charge
Dual USB Interface
EMI Protection
Smart Chip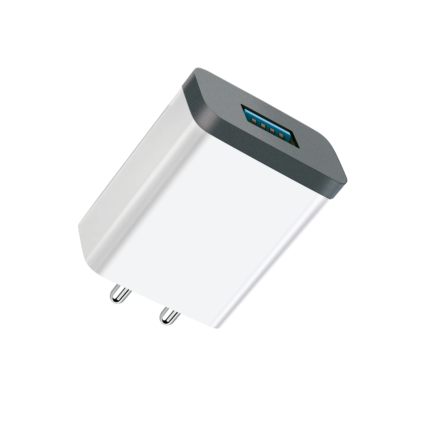 The JB-CH40 Panther is a compact and powerful fast charger designed to provide quick and efficient charging for your devices. With a power output of 2.4 amps, it delivers fast charging speeds, allowing you to power up your devices in no time. Equipped with a single USB port, the JB-CH40 Panther enables you to charge one device at a time.
Over Voltage Protection
2.4 AMP Output
Over Charge Protection
Single USB Slot
Fast Charge Expert
With High Quality Wire