The JB-100C Metal Series Super Fast Type-C Cable is the perfect cable for anyone who wants the fastest possible charging and data transfer speeds. With its 100 watt power delivery, this cable can quickly charge even the most demanding devices. The JB-100C is also made with high-quality materials, including a durable metal housing and a braided nylon cable. This makes it the perfect cable for everyday use, even in harsh environments.
100 watt power delivery
Braided nylon cable
Tangle Free
Fast Charge
Super Compatible
Pure Copper Cable
Type-C Cable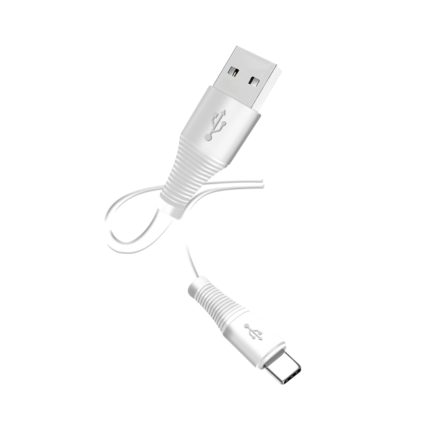 The JB-109C is a high-performance Type-C cable designed to provide fast and efficient charging for your devices. With a powerful 3.4 AMP output, this cable ensures quick power delivery, allowing you to charge your smartphone, tablet, or other Type-C compatible devices at a rapid pace.
Tangle Free
3.4 AMP Output
Fast Charge
Super Compatible
Pure Copper Cable
Type-C Cable